Very important about the RTU5024 board and service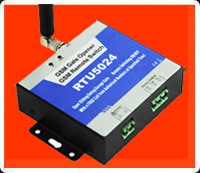 About our RTU5024:
We provide a series of RTU5024 and RTU5015 products for more than 10 years, including standard products. The new version has a waterproof box version series. We also provide 3G and 4G series. All products adopt stable and compatible design and many years of technical design. Provide customers with the best products and excellent technical support.
01
About the On board GSM module.
Our standard RTU5024, RTU5024 New version and also our Rain proof type,we all use the High quality M35 module
02
About the Onboard MCU.
We all use the hight quality ST serial MCU on our designed board for more than 10 years.
03

About the power input voltage


Our RTU5024 all power input are fully tested with DC40V power supply.
04

About technological innovation.


Quality comes first, and will not change key components in pursuit of economic benefits.